PKC Outdoor Club Information
Coming Soon Spring 2018
---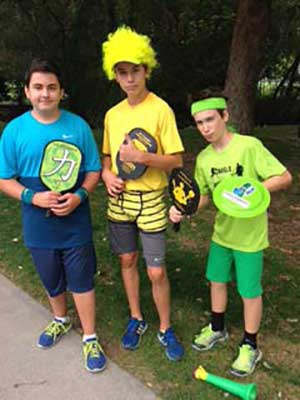 BRINGING FRIENDS/FAMILY - NEW PEOPLE TO PICKLEBALL
We definitely encourage this! If you are bringing someone new who has never played before, we suggest that you look under our Clinics heading and come out to our Introduction to Pickleball Lesson. If you are a new player yourself this is the perfect place to start to learn the game. If you are bringing someone to play who isn't a member, a waiver must be signed, the drop-in fee is $5 and make sure your guest also signs in on the daily sign-up sheet.
Sign up to
Pickleball Kelowna's E-Newsletter
Keep up to-date on all our latest news from Pickleball Kelowna and beyond. This is Pickleball Kelowna's main form of communication for registration info, schedules, tournaments, events and all pickleball information. You do not need to be a club member to join. Your email address will never be sold or distributed other than to contact you regarding pickleball information that affects our club.